We respect those who use it.
Free your art,
protect your lungs
TAG Colors pays attention to the chemical composition, not only to the packaging. Unlike many spray paints on the market, TAG Colors contains fewer harmful substances, thanks to the constant search for the best formulation.
VOC (Volatile Organic Compounds)
Search for formulations low in VOC.
Logistic optimization
Shipping and receiving load-optimized trucks.
CFC Free
Products with gas that do not damage the atmosphere.
Metal Recycle
Recyclable metal endlessly.
Heavy metal free
Chemical compositions without heavy metals.
Treedom®
Purchase of green shares on Treedom.com
Ethical imprint for
sustainable development
TAG Colors develop a strategic approach to sustainability.
The company has chosen logistics optimization thanks to shipments and receptions of trucks with optimized load.
All chemical compositions are heavy metal free.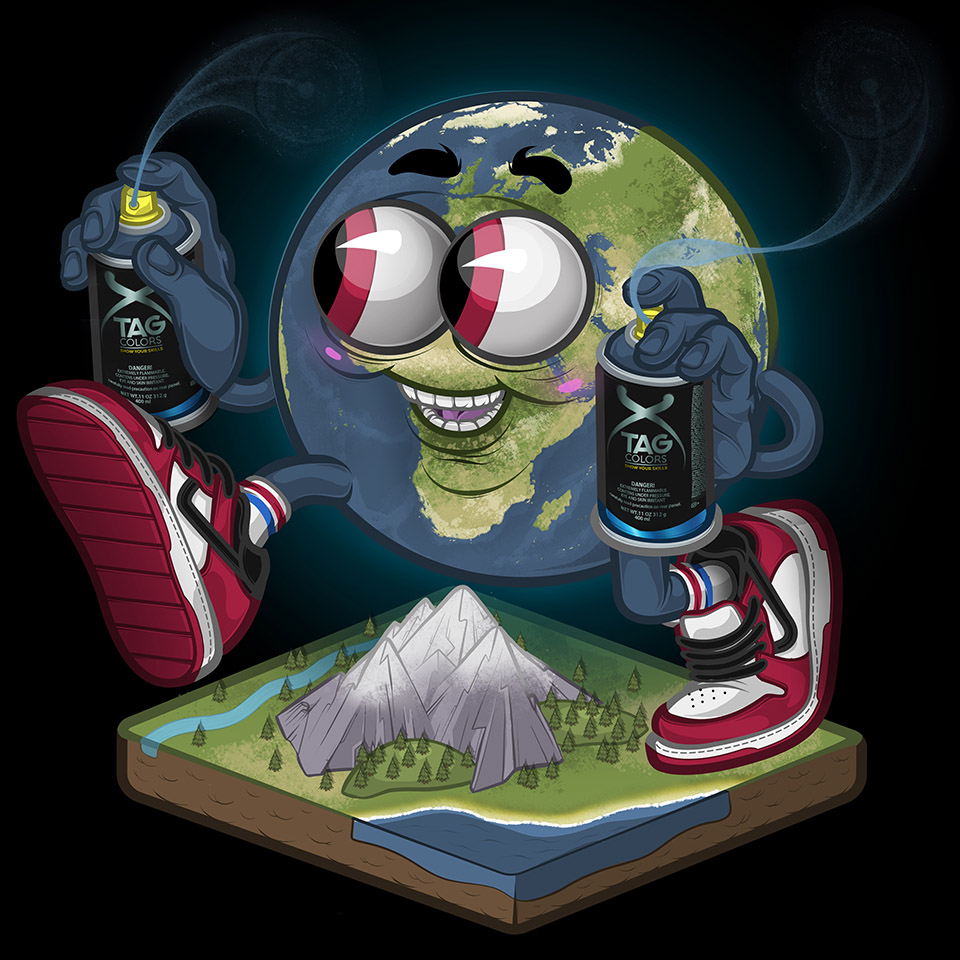 A spray of relief  for our planet

A spray of relief  for our planet

A spray of relief  for our planet